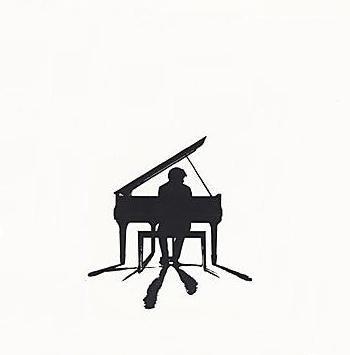 SANDY OWEN
BIOGRAPHY

( from the One Late Hour with a Steinway CD booklet )

Composer/pianist Sandy Owen has sold more than 150,000 records and
CDs since his first release in 1975. His albums and singles have reached as
high as #5 on national charts, spanning the Jazz, Adult Alternative and
New Adult Contemporary categories. Still, most music lovers don't
recognize the name. That may change, however, with the release of this
album, his first in five years.
One Late Hour With A Steinway, recorded in one single continuous
take, like most of Owen's albums, features mostly all original compositions
covering a broad emotional spectrum. Drawing on influences from jazz,
classical, contemporary instrumental and motion picture soundtracks,
Owen's dynamic performances may finally have found their
time – now – when boundary-spanning projects and musical
cross-fertilization have more mainstream success than ever before.
Actually recorded one late night on a Steinway grand, the CD is a
showcase for the breadth of Owen's piano style: intimate, rhapsodic,
witty, and dramatic. The bonus CD is intended to round out the
listener's experience of Owen. It features 12 tracks from Owen's earlier
albums, as well as 2 new compositions and a set of themes from a
film he scored.
Owen, 49, first caught the music bug in third grade. His older brother, Ted,
had been playing piano for a year or so, and Sandy started lessons, as well
By the fifth grade, Sandy was composing original boogie woogie tunes and
performing them for after-school audiences. "I was hooked on performing
by the time I was ten," he reminisces.
In sixth grade, Sandy and his brothers Ted, on drums, and Barry, on
saxophone formed their first band, The Five Keys, a surf-music ensemble with
two non-family guitarists! The Five Keys eventually became The Cavaliers, and in
seventh grade, Sandy and the band made their first recording, an original bossa
nova and a surf tune. While never released, it gave Owen a taste for recording.
Then in eighth grade, an important musical opening occurred.
It was 1965, the Ramsey Lewis Trio's cover of "The In Crowd" had become a
national pop hit, introducing the youthful piano prodigy to jazz. Brother Ted, who'd
also begun listening to jazz, introduced Sandy to down-home pianist Les McCann
who became Owen's biggest influence.
Sandy honed his jazz chops throughout high school, writing and
performing in a trio with Ted on drums and their friend Larry Andrews on bass.
At the musical peak of his high school days, he was giving concerts at home with
as many as 90 people jammed into the living room! Then, in 1972, while Owen
was in college at the University of California, Irvine, the trio expanded its scope
to include electric instruments and became the group Iliad. Two disc jockeys
from the local jazz radio station took a keen interest in Iliad, producing their
first record, but they were unable to strike a deal with a record label. Finally, in
1975, Owen's mother convinced the brothers to put the record out themselves.
Distances was released on Iliad's own Northern Lights Records label and became
the most requested album of the year on the Los Angeles jazz station.
Over the years, Owen's influences expanded from jazz (McCann, Lewis,
Joe Zawinul and Keith Jarrett), to Contemporary Instrumental (Brian Eno),
modern classical (Philip Glass, Aaron Copland, Holst and Erik Satie) and movie
soundtrack composers (Miklos Rosza, Maurice Jarre, John Barry, John Williams
and Vangelis). In 1977, Owen began working as a freelance computer consultant,
while teaching piano and performing at night.
Between 1975 and 1996, Owen produced and released 11 albums,
forming his own Ivory Records label in 1982. His 1989 album Night Rhythms,
reached #5 on The Gavin Report's Adult Alternative chart. An inspired (and
inspiring) performer, Owen has been a regular solo and ensemble performer
in concert halls for the last 25 years. "It's that connection with an audience,"
he reflects, "that fuels the music to be alive in the moment; it's an experience
of shared energy that's truly exciting, fulfilling."
Still a high-level computer consultant, still composing, still recording
and still performing, music for Sandy Owen — both playing and listening — is
"a sacred experience. It's completely being in the music — at one with — and
that's the same whether you're playing or listening. That kind of listening is
also a creative act."
The release of One Late Hour With A Steinway is the result of
Sandy's having "let go of so much of the business part of the music business.
My wife, Laura, advised me to just play for myself and forget about becoming
rich and famous. To just get back to what I wanted to get out of the music. So
I've made peace with the musical part of my life. The way it is and the way it
will be are fine with me, just fine."

John Raatz & David Langer
The Visioneering Group
2001

___________________________________________
home